On Wednesday Tracey Muir from Nature Conservancy came to our room to tell us all about macro-invertebrates and explain how we would be sampling for our very own macro-invertebrates during our excursion to the Montessori Wetlands on Wednesday morning (9:05 to 10:25).  Write a comment below this post to tell me what you learnt from her visit.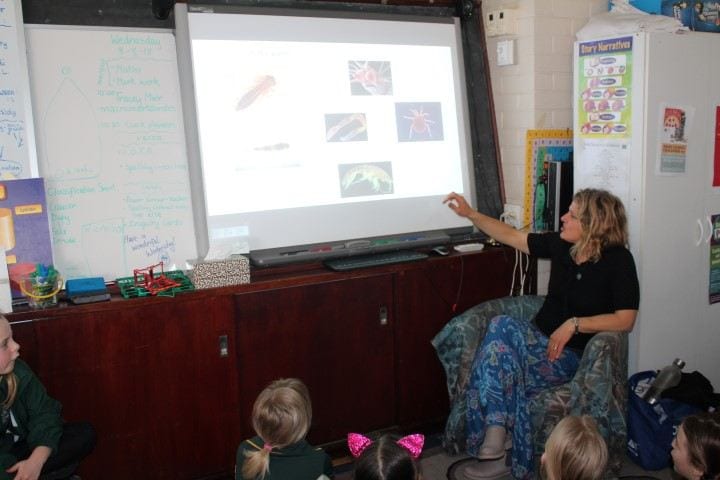 Thank you to parents who volunteered to accompany us and I will contact you on Monday to confirm times.  Make sure you bring wet-weather gear (if it looks like showers on the the day), gumboots or spare shoes and socks in case they get wet, and warm clothes.  It is such a fun event – we can't wait!
PS:  Tracey told us about an app you can download if you want to have some fun as a family, sampling and recording your macro-invertebrate finds.  It's called "Waterbug" and it gives you pictures, videos, scientific facts etc.  It's well worth a look.
Mrs Veary 😎